According to a study on mobile website users by Think with Google, nearly 75% of users prefer a mobile-friendly site and 96% of consumers say they've encountered problems on sites that were obviously not designed for mobile devices.
Technology and mHealth brands should be on the cutting edge of this technology not only to show they are tech savvy, but to help drive sales. One of the things that amazes me is why an mHealth brand wouldn't have already planned its mobile site as a showpiece for its creativity and to encourage brand awareness and loyalty.
If a mobile site is not one of your top priorities, you might want to rethink your strategy. It's a highly competitive marketplace as shown by the statistics from the report below:
mHealth Brands: Mobile Website Isn't Optional- It's a Must
Mobile-friendly sites turn users into customers
When they visited a mobile-friendly site, 74% of people say they're more likely to return to that site in the future
67% of mobile users say that when they visit a mobile-friendly site, they're more likely to buy a site's product or service
Not having a mobile-friendly site helps your competitors
61% of users said that if they didn't find what they were looking for right away on a mobile site, they'd quickly move on to another site
79% of people who don't like what they find on one site will go back and search for another site
50% of people said that even if they like a business, they will use them less often if the website isn't mobile-friendly
Non-mobile friendly sites can hurt a company's reputation
48% of users say they feel frustrated and annoyed when they get to a site that's not mobile-friendly
36% said they felt like they've wasted their time by visiting those sites
52% of users said that a bad mobile experience made them less likely to engage with a company
48% said that if a site didn't work well on their smartphones, it made them feel like the company didn't care about their business
What this means for your firm is this: you can use this information to your advantage and make your website an integral part of your sales process (if you haven't already). And one more thing, it's not good enough to have a "mobile" site. You need a good mobile site that gives your consumers what they want, as quickly as possible.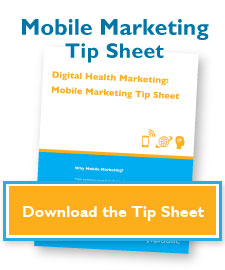 More Stories on the Topic